How can I download the necessary software?
Before you start the installation, please be sure that you have Windows administrator rights to access your computer.
By plug-in detection and download page
Super Pilot will automatically detect your computer and request you to install the missing software plug-in before you start a lesson.
You may download them by clicking the Download button from the plug-ins detecion page as shown below.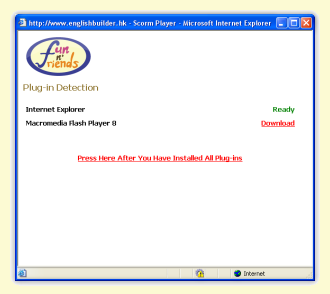 For direct download
If you need an alternative way to download the software plug-ins, you may find the direct download link below: